Zoho CRM and Salesforce are both popular customer relationship management (CRM) software solutions for businesses. While each platform offers a variety of features, Zoho CRM is the better choice for professionals seeking an all-in-one solution that is easy to use and cost effective.
First of all, Zoho CRM provides users with powerful tools such as lead scoring capabilities.

Automated Workflows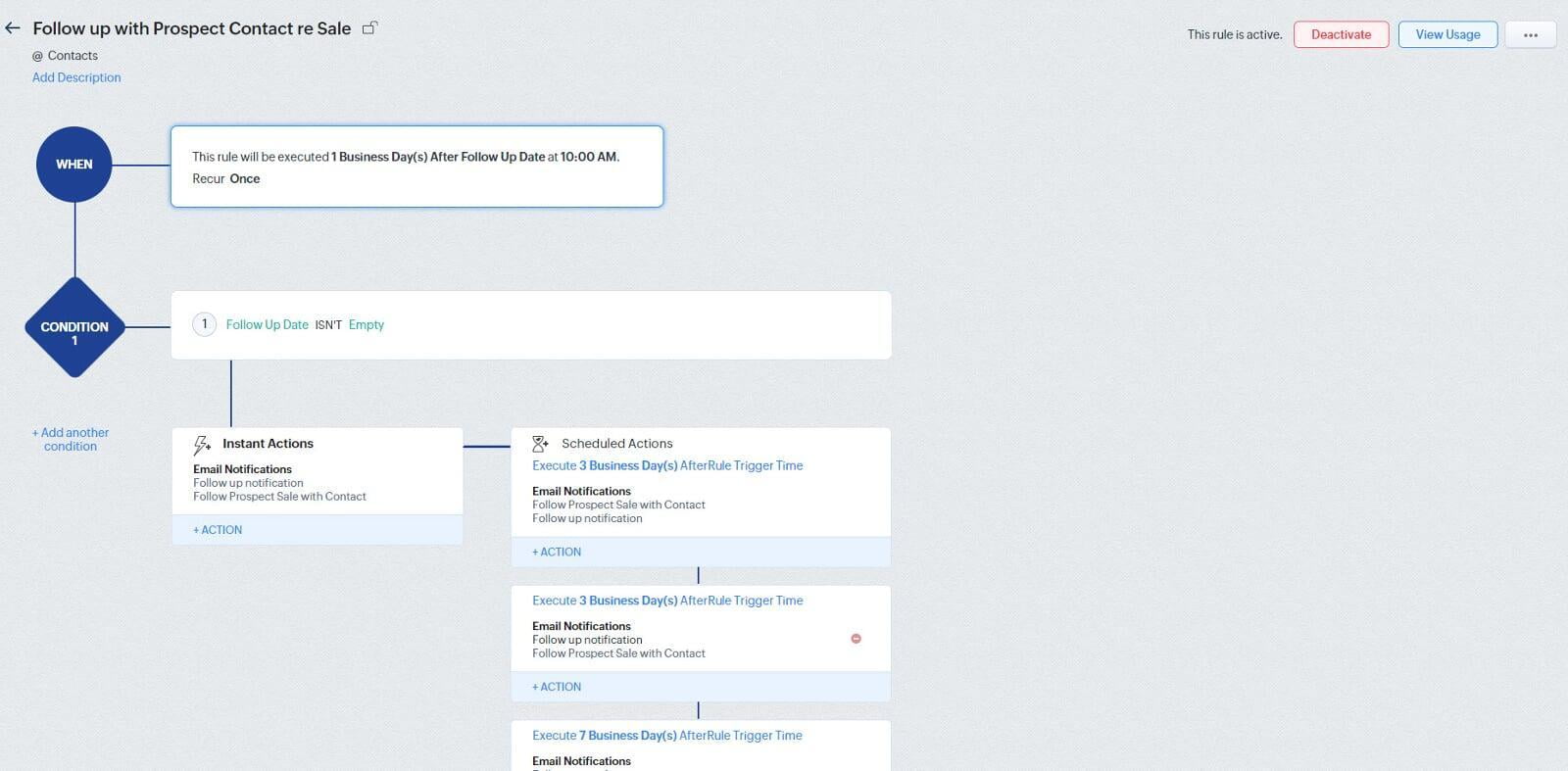 and Customizable Dashboards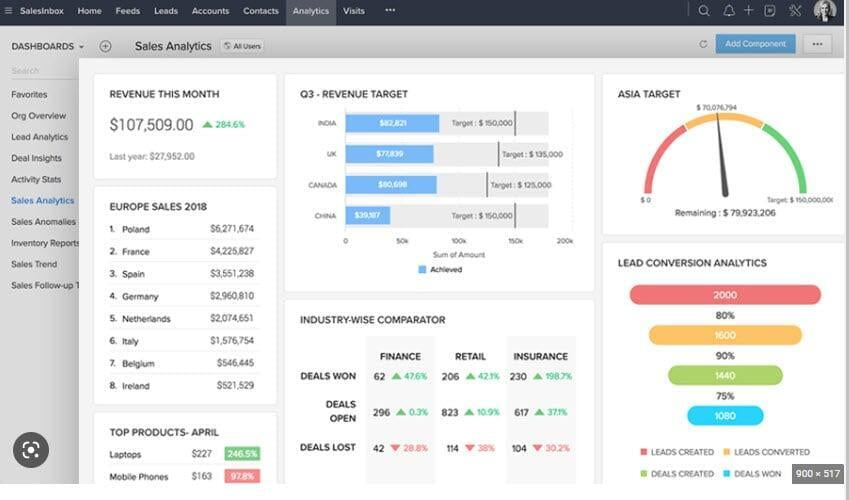 that make it easier to manage contacts and track sales activities in one place. Additionally, its user interface is intuitively designed so employees can quickly learn how to navigate the system without needing extensive training or support from IT staff members.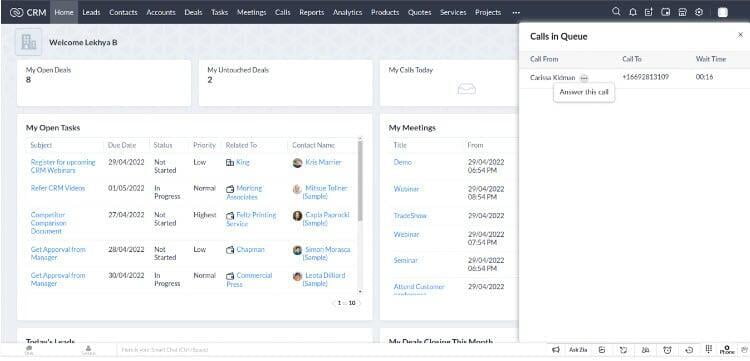 The new layout designer gives the user a rich, eye-catching layout.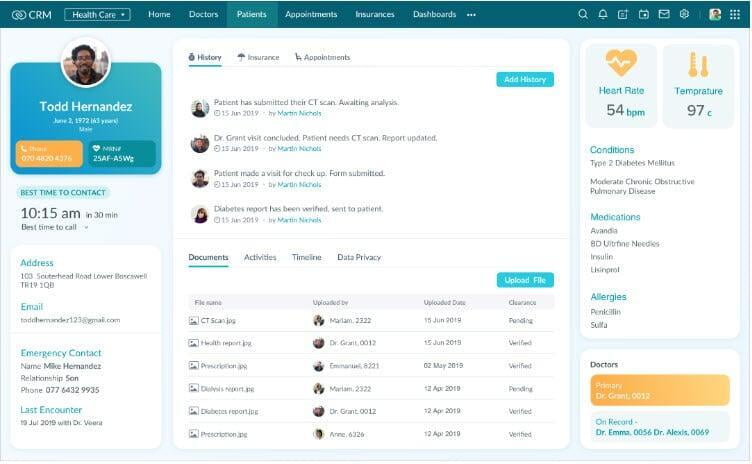 Furthermore, compared to Salesforce's more expensive monthly subscription plans which can be costly for smaller businesses with limited budgets; Zoho offers a much more affordable pricing model making it an ideal choice if you want great value without breaking your budget.

Zoho One includes 40+ integrated apps like CRM, Books, Social, Sites, Sign, Projects, and Desk for an outstanding value.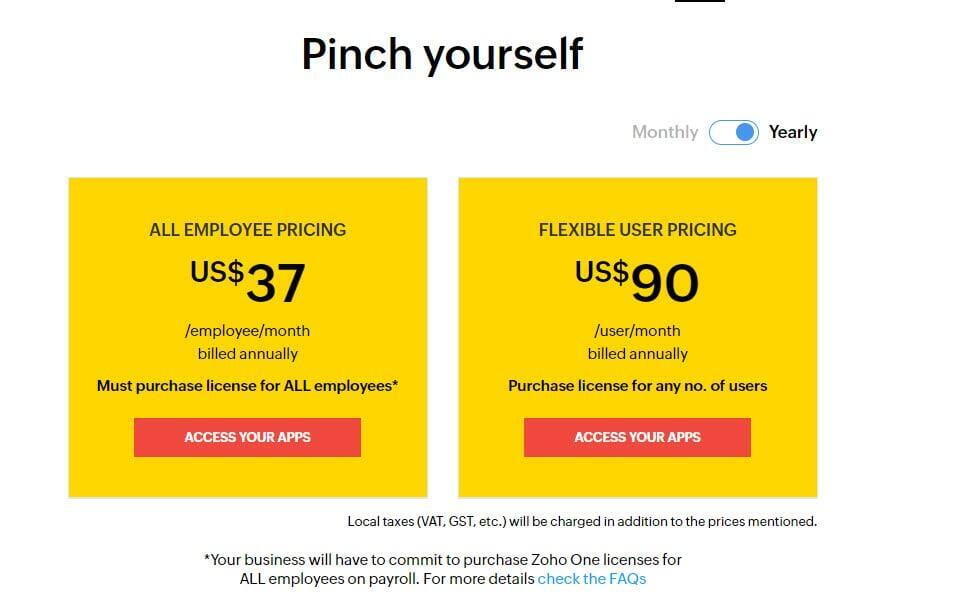 Finally - unlike Salesforce - Zoho integrates seamlessly with other business applications like accounting software QuickBooks or Microsoft Outlook allowing users access their email accounts directly within the program while also being able synchronize data across different platforms easily saving time by streamlining processes further increasing productivity levels throughout any organization.
All these factors combined makes choosing between two top rated products simple – when considering ease of use, affordability, and integration capabilities there's no doubt that selecting ZOHO over sales force will provide you greater overall satisfaction in terms of performance quality along with improved return on investment .
Want to try Zoho One? Just click on the button below.